Elon Mexican Terracotta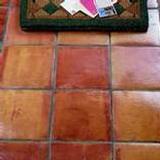 Genuine Elon Mexican Terracotta with warm shaded pinks yellows and reds. Traditional production means that tiles are liable to exhibit chips lime pops and minor blemishes. Standard size is nominal 30x30, nearer to 29.5x29.5cm.
All terracotta needs to be sealed. Mexican Terracotta will benefit from several coats of Boiled Linseed Oil . Flooring grade Linseed Oil is £29. 00 in 5L bottles and covers 12-15m2. A 1L Bottle of Bentens Protector Coat protects the surface, costs £12. 00 and covers approx 12m2 on initial application. It is very durable and easy to apply and we have numerous customers who have been using it for over 20 years. A Classic Wax is available at £16. 00/tin for cutomers who prefer a traditional finish.
WE HAVE NOW DISCONTINUED THIS TILE AND ONLY HAVE VERY SMALL QUANTITIES AVAILABLE.WE DO STILL HAVE LIMITED STOCK OF THE 22X22 AND 40X40 AND SPANISH TERRACOTTA IN 30X30.
The /box6 is for boxes of 6 and is sent by courier
Alternative products
Elon Terracotta 22£1.50 - £30.00More information >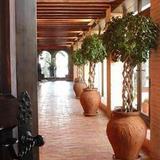 Spanish Handmade Terracottaup to £29.50More information >