Shell Limestone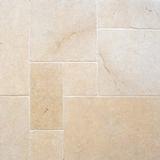 £47. 00/m2. A pale yellow limestone with subtle shell markings and tumbled, worn edges. Available in the standard 'opus' pattern using 40x60, 40x40, 40x20 and 20x20 we can also supply in the large opus layout using a 30cm module (30x30, 30x60, 60x60, 60x90).
Available in a honed version in wall and floor formats, on display in showroom.
Price reduced on 4 tile opus for January.
Related products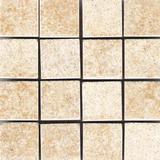 Visone Mosaic£13.00More information >