Avallon Porcelain Limestone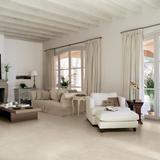 £34. 00/m2 ex vat. Reduced to clear TO £15.00/M2. A new addition to our showroom collection of porcelain tiles. One of the best 'limestone' porcelains we have seen and at this price it is the perfect way to get the look and enjoy perfect practicality at the same time . The standard option is the 60x60 with straight regular edges but 30x60, rectified edges and semi-polished surfaces are also available.
Colour is a pale fawn grey.
STOCKS NOW VERY LIMITED, ALL 15M2 REMAINING AT £200.00 EX VAT.
Related products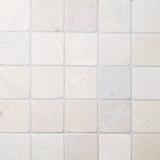 Cream Tumbled Marble£25.00 - £40.00More information >